Ayurveda Overseas Study Program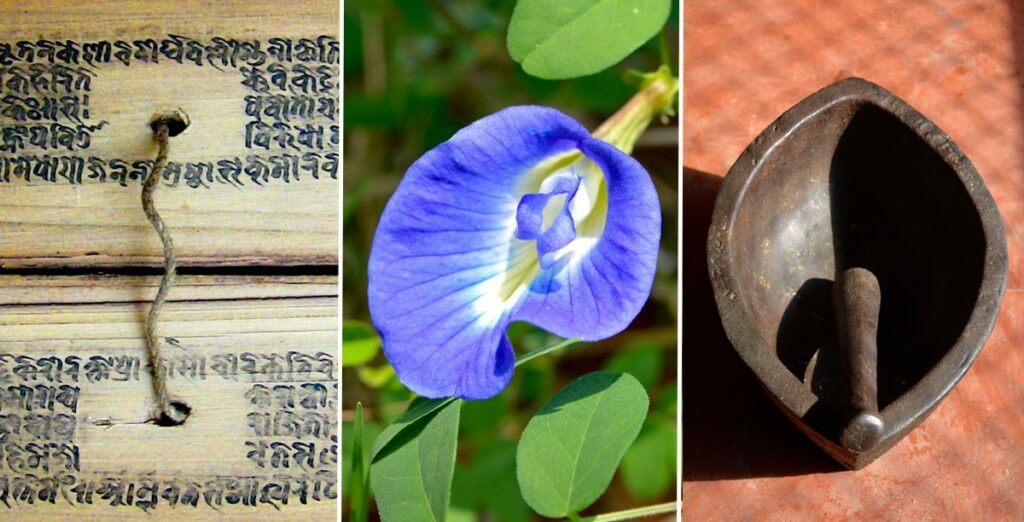 One of my greatest passions in life is the search for wisdom, and it is for this reason I have been drawn to Ayurveda for over 25 years. The classical texts of Ayurveda contain a vast body of knowledge based on a perennial philosophy that provides for deep insights into the nature of health and healing. Rather than simply being a stale body of book knowledge, Ayurveda is based on the empirical observations of a living tradition. It is for this reason that I have always been drawn to traditional Ayurveda, and the embodiment of an authentic lineage, rather than the Western-style academic training of modern Ayurveda.
My first experience with such a lineage was in Coimbatore, south India, where I studied with a student of the late Shree Poomully Neelakandan Namboodiripad, an highly regarded expert in Ayurveda, as well as yoga, music, literature, and the martial arts (kalaripayattu). After returning to North America in 1997 and establishing my clinical practice, I became friends with my herbalist colleague Alan Tillotson, and through him was introduced to the 800 year old Bajracharya lineage of Kathmandu.
Earlier this year, I took a group of students on a five week program to study Ayurveda in Nepal. Here they were introduced to the esteemed Madhu Bajracharya Bajracharya and other local practitioners, learning practical techniques in diagnosis and treatment. Students also learned how to make several important medical preparations such as Chyavanprash and the purification of sulfur according to the classical tradition. It was an amazing and hugely impactful experience for all, and shortly we will post some video testimonials, but in the meantime, you can also view some of the updates and photos on our website.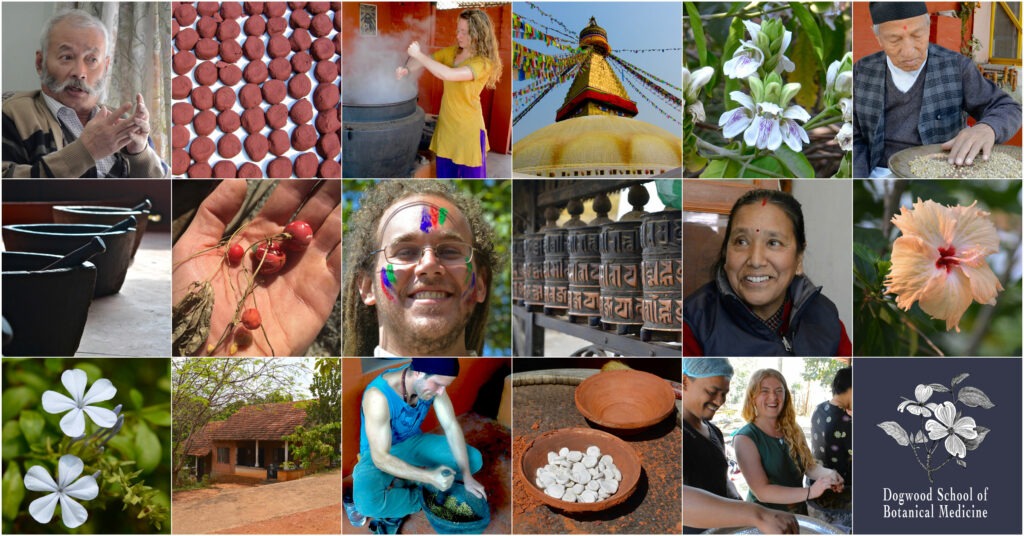 After I completed this training in Nepal, I headed south to Kerala to meet with practitioners and staff at a traditional Ayurveda hospital offering pancha karma therapy. I met with the chief physician, Vaidya Unnikrishnan, who like my earlier teacher in Coimbatore, was a direct student of the late Shree Poomully Neelakandan Namboodiripad. Like the Bajracharya lineage in Nepal, this traditional lineage of Ayurveda in Kerala extends several hundred years into the past, and contains within it a vast body of practical wisdom. Different from the Bajracharya lineage, who are experts in pharmacy and the preparation of rasa aushadha (alchemical medications), the physicians at Gurukripa specialize in pancha karma. Together, these two traditions encompass the entire spectrum of practice in Ayurveda, between shamana chikitsa (treatment by pacification), and shodhana chikitsa (treatment by purification).
In the spring of 2020, I will be taking a select group of up to 20 students each to Nepal and Kerala to study from these two living traditions of Ayurveda. These are not manufactured experiences to make money, but an introduction to the two oldest living traditions of Ayurveda. First we will travel to Kerala for four weeks of training, and then continue on to Nepal for an additional five weeks. Interested students can apply for either or both programs.
More details will be coming soon, but in the meantime please click on the link below for detailed updates and to secure your spot for the 2019 trip: https://dogwoodbotanical.com/application-ayurveda-overseas-study-program/

Inside Ayurveda begins October 13, 2017
Inside Ayurveda is a comprehensive and highly detailed online program that is an advanced introduction to Ayurveda. The program consists of a 612 page manual with extensive appendices, indexes and a glossary; on-demand video and audio classes; a recorded weekly Q&A webinar; assessment tools; and membership in our online forum for two years! The Inside Ayurveda program is a component of the larger Mentorship program we offer at the DSBM, and students that successfully complete Inside Ayurveda are eligible to continue their studies with me in Nepal and India.
Please click here to learn more about the Inside Ayurveda program!
"I have taken many online courses and have completed an on-campus 500 hr Ayurvedic Health Educator program, and your program and teaching method tops all of them. I have much gratitude for all that you do to share your knowledge and for making your courses affordable. I am already looking forward to taking the Food as Medicine course once I finish the Inside Ayurveda course!"
– Daniela Guthrie, registered student at the DSBM
See more of our testimonials here!
Food As Medicine begins October 13, 2017
Based upon and expanded from the book Food As Medicine, this online learning program provides for a highly detailed and comprehensive approach to the subject of nutrition. Similar to Inside Ayurveda, registration in the Food As Medicine Online Learning Program provides you with access to video and audio classes; a recorded weekly Q&A webinar; assessment materials; and membership in our online forum over a two period. In addition to these resources, we are building a library of instructional videos that will show you how to utilize the many techniques discussed in this course.
Please click here to learn more about the Food As Medicine Program!