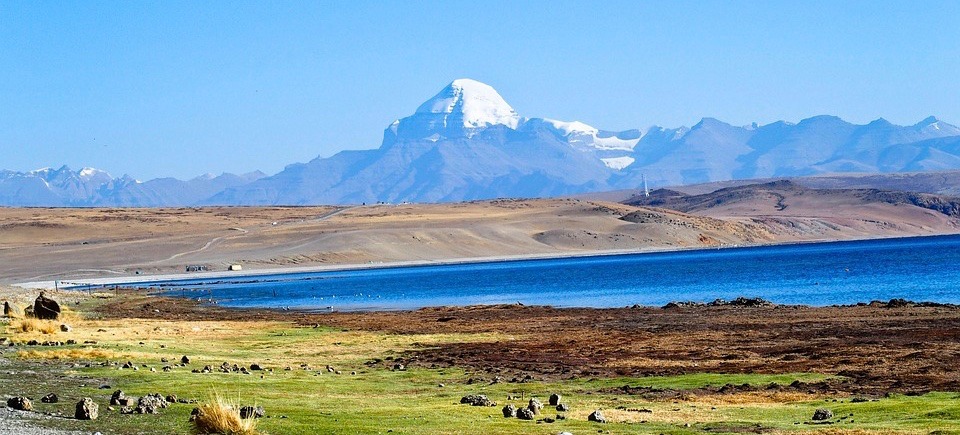 Lying above the Himalayas on the Tibetan plateau is Mount Kailash, a dome-shaped mountain with four perpendicular faces that align perfectly with the four cardinal directions. Considered to be the origin of four great rivers that flow down into the Indian subcontinent (i.e. the Indus, Sutlej, Brahmaputra, and Karnali, a tributary of the Ganges), it is a mountain that is sacred to all the indigenous religions of India and Nepal.
For Hindus, Mount Kailash is the metaphysical center of the universe and the meditation throne of Lord Shiva. For the Vajrayana Buddhists, Mount Kailash is known as Gang Rinpoche, and is the abode of Buddha Demchok (Samvara): the embodiment of supreme bliss. For adherents of the shamanist Tibetan Bön religion, Mount Kailash is Yungdrung Gutsek, a sacred refuge that embodies the nine ways of Bön, and the traditional center of the ancient Zhang Zhung empire.
After to the end of the 2020 Ayurveda Overseas Study Program in Kathmandu, I will be taking a small group of students on a pilgrimage to Mount Kailash, accompanied by a hereditary brahmin priest to conduct the appropriate rituals. There are no eligibility requirements apart from being in good physical shape. We will do our best to prepare you for altitude sickness, and our crew will carry oxygen tanks to make the trip easier.
If visiting one of the most sacred places on earth is of interest to you, not just as a tourist but as a participant in spiritual adventure, please register your interest here, and we will keep you apprised of further details including cost.